About Us

Amkay software solution is an I.T. Development company Headquartered in India.
Since 2013, we have been helping companies and brands reimage their business by providing impactfull solutions.
Our team is well trained and specializes in Technology platforms such as PHP, Wordpress, Jhoomla, Laravel, .Net, JAVA, Advanced JAVA, Android, IOS & Python.
We are reliable partners who accelerate our client's business growth with tailored solutions that meet their business requirements.

DOWNLOAD PORTFOLIO
Technology
Artificial Intelligence
AI will provide human-like interactions with software and offer decision support for specific tasks.
Machine Learning
Machine learning (ML) is a type of artificial intelligence (AI) that allows software applications to become more accurate at predicting outcomes without being explicitly programmed to do so.
IOT
The Internet of Things refers to the rapidly growing network of connected objects that are able to collect and exchange data using embedded sensors. Thermostats, cars, lights, refrigerators, and more appliances can all be connected to the IoT.
ios/Android
iOS is a closed system whereas Android is more open. Users have barely any system permissions in iOS but in Android, users can customize their phones easily.Integration with other devices is better in Apple iOS as compared to Google Android.
Java
An open source, server-side coding language.
Python
Python is an interpreted, object-oriented, high-level programming language with dynamic semantics.
Php
PHP is a server side scripting language that is embedded in HTML. It is used to manage dynamic content, databases, session tracking, even build entire e-commerce sites.
SQL
SQL is great for generating reports and querying and updating information.
.Net
.Net is a framework that provides a programming guidelines that can be used to develop a wide range of applications
Industries we have Served
Services
We combine latest technologies, tools and frameworks with our experience to deliver customized, reliable and efficient solutions. Our Services do not restrict to specific domain or technology but inclusively covers every business industry with offerings such as
Testimonials
See what People say about our Company.
A good young energetic team .Had a good experience . Have taken amkay services to build a basic travel website . Would recommend it .
Paresh Shah
Managing Director
What I always look for in a team I want to work with is their Customer Service and Ethics. And on both ends the team of Amkay Technology is a great choice.They are not only skilled and efficient, but are brilliant with Innovative ideas too.
Gagan deep Makkad
Founder, GDS Advisory and Consultancy
Amkay keeps doing what comes naturally to them which is building teams with their clients, partners and creating exceptional software development and support.well done. I've worked with them since 2008 for offshore development. Congratulations to all your teams.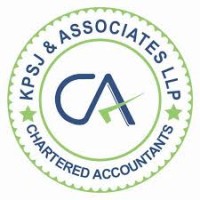 Kavish Parakh
Ceo & Founder
I am a remote student studying with him online for Database Management and SQL.I highly recommend learning from Amkay Software Solution.
Dhaval Buddhadev
Student,B.K. Majumdar Institute of Business Administration
Best Teaching By Gunjan Sir And Great Support From Team Members Too. Thank you Amkay Software Solution and Team.
Vidhi Patel
Engineer,Silver Oak college
The best place in Ahmedabad to evolve our programming skills. Gunjan sir is supportive and motivating at every step.
Umang Pandya
Engineer,Silver Oak college
Here you will get friendly atmosphere and hard things will get easy to learn. excellent way of teaching. it is a must go place when it comes to learn computer languages
Krishna Bhojak
Engineer,Silver Oak college
A good place to learn + in depth knowledge + good environment + very helpful/support Of all the trainings I did, this one impresses me the most
Rushit Shah
Engineering,L.J. Institute of Engineering & Technology
Portfolio
More than Technology, We build customer Relationships!!
Team
A perfect blend of creativity and technical Wizardry. The best people formula for great Websites!
Masoomi Kataria
Chief Executive Officer
Gunjan Jha
Chief Technical Officer
Pinak Joshi
Android/IOS Developer
Divyesh Khalas
B.C.A
Mansi Patel
Computer Science
Yash Patel
Information Technology
Jaini Shah
Computer Engineer
Bansari Thakkar
Computer Engineer
Dhruvi Shah
Computer Engineer
Mansi Patel
Computer Engineer
Vraj Patel
Computer Engineer
Asit Patel
Information Technology
Manushi Patel
Information Technology
Aastha Patel
Information Technology
Tanish Desai
Computer Engineer
Vidhi Shah
IMSC_Information Technology
Get In Touch
Address:
B-405 Shilp Aaron ,Sindhubhawa Road,Nr Pakwan Crossroad, Bodakdev Rd,Ahmedabad, Gujarat 380059